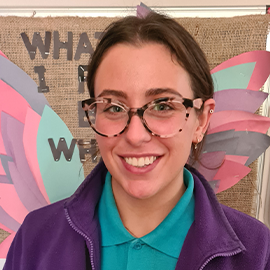 Lola Berry
Deputy Manager
My name is Lola. I am the deputy manager at Turtles Nursery. I have worked at Turtles for almost 4 years, from nursery practitioner to room leader, to my current role. I have a strong love for Turtles, as it has taught me so much about nursery life as a whole, babies and children as unique individuals, that we support, care, nurture and has molded me into the practitioner I am proud to be today. I have been born and raised and still live in Covent Garden, with a large family who also all live close by.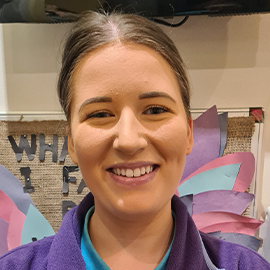 Daisy Morris
Room Leader of Oceans and Third in charge
My name is Daisy, I am the ocean room leader/ third in charge. I hold a Level 3 diploma in Early Years Education and Care, and I am currently studying Leadership and Management. I joined the Turtle's team nearly a year ago now and have loved the journey so far. It has been so rewarding to take on this role, getting to know all the lovely children, staff, and families, creating some lovely bonds.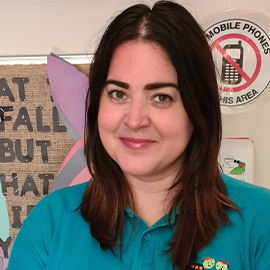 Natasha Pugh
Enrichment Lead, Wellbeing officer and Nursery Nurse
My name is Natasha Pugh, I am 36 years old. I live with my fiancé in Covent Garden, and we have 2 children together aged 8 and 6. I come from a big family and have always lived in Central London. I have 3 younger brothers and 31 cousins so from a young age I have always been around children. From the age of 17 I started my training in childcare achieving my level 2, level 3 and a degree in early years education. I worked in a primary school in Fulham for 8 years working in the nursery and reception class. I then worked in a private nursery in Fulham for 2 years as a room leader. For the last 4 years I have been working at Turtle's nursery. I am extremely close to my family and love to spend as much off my free time as I can with them making memories and watching my two girls and my niece and nephew grow up together. I love to explore our beautiful London city visiting all the wonderful parks we have to offer.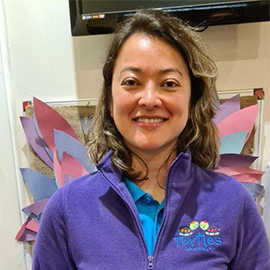 Carolina Lopez
Special Educational Needs 1:1 Practitioner
I am a level 3 practitioner who has an immense passion for childcare, I am also a native Spanish speaker, and this gives me the chance to support children who speak Spanish at home to transition into English as they settle in nursery, I love taking the time to support children and meeting their individual needs and help them reach their goals. As a parent, I also love to nurture children and make them feel like they are in a safe, loving and playful environment, which is ultimately, what all parents wish for when their children are being cared for. I am part of a great team at Turtles and only hope to extend my skills and learning from such skilled practitioners in order to deliver the best care and learning journeys for all children at Turtles.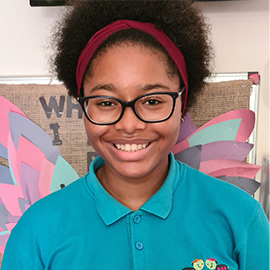 Naomi
Student
Hi, my name is Naomi, I am 16 years old. I speak English and Portuguese. My hobbies include baking, roller skating, listening to music, painting and doing DIYs. Right now, I am studying childcare but, in the future, I hope to one day open up my own diner or café where I can sell things that I make. I have always loved to bake; I've done it for many years. I love to travel and hope to travel the world. I love to spend time with my friends and family. My favourite game console is the Nintendo Wii and my favourite game to play on it is just dance. When I'm alone I like to spend my time by watching my favourite series, soaps, and movies. I am a big Disney fan so I enjoy watching Disney movies the most.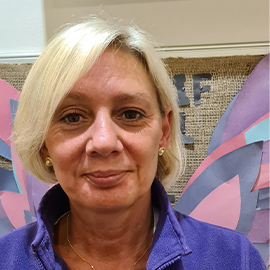 Sam Callan
Nursery Nurse
Hi my name is Samantha and I am currently working in Ocean room. I have been working at Turtles day nursery for the last four years. I started my career as a teenager doing babysitter jobs for friends and worked as a nanny travelling the world working for a famous photographer, Tony McGee looking after his son. I worked at a local school - St Joseph's Catholic primary school for 14 years running breakfast club, after school club and lunch time duties. I was born and have lived in Covent Garden my whole life. I have three lovely daughters. My eldest daughter Beth works at Turtles nursery in Pebbles room. My whole life I have been caring and working alongside children - which I really love.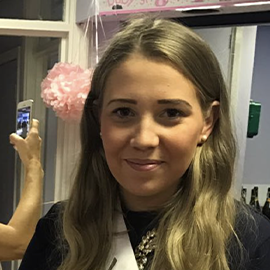 Beth Callan
Room leader of Pebbles room
My name is Beth and I am currently room leader in pebbles room. I have been working at turtles since 2012 when the nursery first opened. I started as a student and since then have worked in both rooms as well as taking on other roles such as 1:1 SEN support, deputy manager and safeguarding lead. I have always wanted to work with children and seeing them grow and thrive is a massive achievement at the end of each year. I have experience with all ages from birth to 5 years and have completed various courses along the way such as my level 3 childcare qualification, level 4 management, and leadership, first aid, food hygiene, safeguarding and at the minute I am completing my level 5 management and leadership course. I have two children myself a son aged 5 months and daughter aged 4. I have lived in Covent Garden for the past 25 years and enjoy spending my weekends doing lots of exciting things with my family. We particularly enjoy soft play, baking, exploring new farms and parks as well as attending church on Sundays.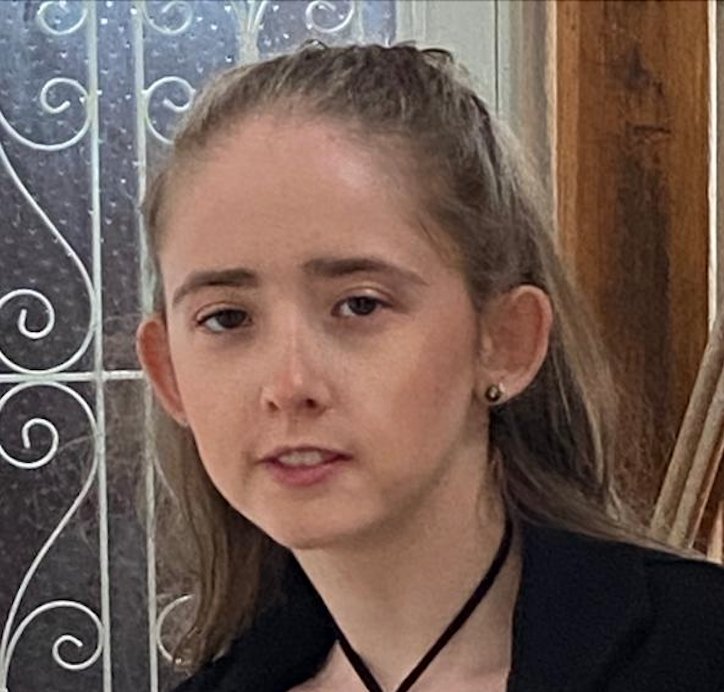 Roxanne Newell
Nursery Practitioner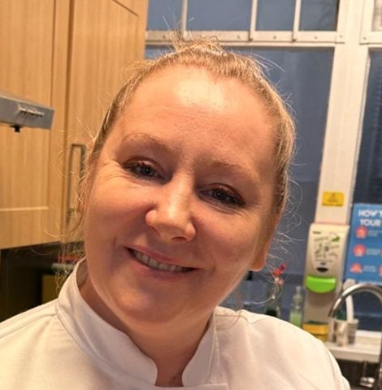 Magda Krajewska
Nursery Chef
I am Magdalena Krajewska, I come from Poland, I live with my teenage daughter, I used to work with children, now my passion is cooking, I like cuisines all over the world, my favourite food is soup. I enjoy cooking for your children.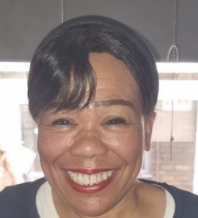 Charmaine Willis
Nursery Practitioner
Hi, I am Charmaine. I have been working at Turtles since the day it opened 10 years ago. I was the first employee. Before working at Turtles I was a nanny for several families. In particular an American family for 5 years. Over the last two years I have spent time working at Mara - Our sister nursery in Barnet. I spend most of my free time between London and Manchester as I have family that live there. I love going out with friends to restaurants, and going to the theatre in London. I enjoy varied music. I love working at Turtles because the children are a joy to work with, and brighten up my day.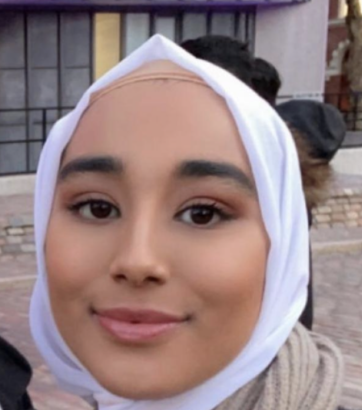 Sumaiya Khatun
Nursery Apprentice
I am a hardworking, responsible and passionate individual. I have studied the early years practitioner level 2 childcare which I enjoyed as I have always love being around children of every age. I am currently studying the early years practitioner level 3 childcare which later on I would like to go further studying more. My interest are learning new things such as skills and knowledge. I enjoy being around with my family and friends along with baking and creating some arts and crafts pieces.